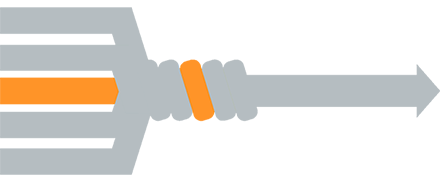 Dr Kevin James O'Toole
PhD
CMC EXPERT
Kevin has 30 years' experience in the Biopharma Industry and previously held the position of Head of Biological Manufacturing Management at UCB Celltech leading CMO selection, contracting & project management for clinical trial and commercial supply. Experienced in bioprocess development & GMP manufacture with cell culture, microbial, biocatalytic and chemical processes, production and analytical characterisation of antibodies, antibody fragments, PEGylated fragments, ADCs and small molecules.
Dr Christine Labeur
PhD
CMC DEVELOPMENT AND ANALYTICS
With a background in biochemistry, Christine has extensive CMC experience, working for and with various biotech and CDMO's for both small and large molecules in management positions.
This includes 7 years as an Associate Director at Ablynx developing single chain recombinant antibodies for therapeutic use, where she built and managed the state of the art analytics teams (Research & Development and GMP QC Lab) that delivered several molecules ready for the clinic and market.
CREDOS
Brushwood
2 Dukes Road
Lindfield
West Sussex RH16 2JH