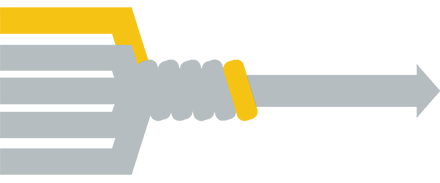 Dr Charles Owen
PhD MBA
ALLERGY & BIOTHERAPEUTIC DISCOVERY EXPERT
Significant experience working in pharmaceutical and biotechnology industries, leading the consultancy. At Novartis, he was responsible for scientific support of omalizumab (Xolair), a therapeutic monoclonal antibody, which remains the only significant new therapeutic for the treatment of asthma launched in the last 40 years. Charles has amassed significant experience of drug discovery, development and post-launch marketing support. He is a molecular biologist & protein biochemist by training.
Dr Emma Campbell
PhD
CELL BIOLOGY, PHARMACOLOGY & ANTIBODY DISCOVERY EXPERT
Significant experience working in the pharma industry, and co-leads the consultancy. With a cell biology & pharmacology background, Emma has led a number of cross-functional teams responsible for target validation, biotherapeutic candidate screening, lead identification and preclinical development, in readiness for clinical Proof of Concept. Emma also has significant experience of supporting teams through PhI/II including compilation of preclinical Health Authority documentation.
Dr Zarin Brown
PhD
CELL BIOLOGY & ASSAY DEVELOPMENT EXPERT
Extensive experience working in both the pharmaceutical industry and academic medicine. Whilst working at Novartis, Zarin progressed both LMW compounds and biotherapeutics from target validation to final candidate selection for the treatment of Chronic Obstructive Pulmonary Disease. A cell biologist, Zarin is highly skilled in primary human cell isolation and culture, and the development of functional cell-based assays.  She has particular expertise in chemokine & inflammatory biology within respiratory and renal disease.
Prof John Westwick
PhD
STRATEGIC DRUG DISCOVERY & SCIENTIFIC ADVISOR
John has over 20 years' experience leading and advising pharma R&D. As Global Head of Respiratory Diseases Area and VP for Novartis (1999-2012), he was responsible for leadership of the respiratory drug pipeline. Prior to industry, he was Head of Pharmacy & Pharmacology at Bath University. He now conducts consultancy, including as a Scientific Advisory Board member to various organisations. He is also Professor of Pharmacology at Imperial College, and Honorary Visiting Professor at Bath University
Dr Liz Campbell
PhD
PROJECT MANAGEMENT
Liz has over 20 years' experience within the pharmaceutical industry, culminating in a position as Head of Project Management at Celltech. She has worked as a freelance consultant for the last 15 years.   Liz has managed cross-functional teams (biological and small molecule) spanning preclinical discovery through to clinical Proof of Concept. Liz has extensive experience leading small companies through partnering strategies and establishing appropriate Quality and document management systems.
CREDOS
Brushwood
2 Dukes Road
Lindfield
West Sussex RH16 2JH